Mr. Margarita has been in the Margarita Machine Rentals business since 1986, originally working in daiquiri shops during college in Louisiana where frozen beverages began. We bought a slushy machine from a daiquiri supply store in Louisiana and soon found it at our neighbors houses more than ours! We quickly realized that we had a really unique market. MR. MARGARITA (Mr. Daiquiri machine rentals) rentals was started with three frozen slushy machines. Now we rent out over 50 daiquiri and margarita machines (same thing!) and have created a network of home based MR. MARGARITA party machine rental companies across America. Check out our selection of you favorite tropical Rum, Vodka and Tequila frozen drinks.
Invite Mr. Margarita Aggieland to your next party for some top shelf Margaritas or delicious non-alcoholic frozen drinks. Located in College Station surrounding Aggieland! You're Margarita and frozen drink machines will be the hit of the party - Your guests will enjoy serving themselves, while you are enjoying the party.
No Ice, No Bar Tender, No Mixer and No bad attitude!
Mr. Margarita will arrive early and setup for your catered party. Simply the best Margarita Mix that makes delicious frozen drinks and California's Best Margaritas and Tropical Island Drinks! Check out our Margarita & Daiquiri Recipe / Mix page to see if you find a flavor you fancy. You can choose from Margaritas, Strawberry Daiquiri, Pina Coladas, Hurricane, and Hurricane. We even have products for kids slushies, like Blue Raspberry and Lemonade. Our Margarita Shop is sure to have what ever flavor you like. Remember don't say Man when you order your Margarita, we have earned the respect of Mr. Margarita.
We only use commercial heavy duty machines! They will deliver the drinks to your large party or event -- and they will work outside in the HOT Texas heat. See our margarita machines rental page for details.
Mr. Margarita also offers: Karaoke Machines, Kegerators, Nacho Machines, Palapa bars, Tents, Tables and Chairs. See our other Party Rental Page for details. All or most of the additional rentals are discounted for Margarita Machine customers only. Price may vary slightly for those not renting a margarita machine.

DISCLAIMER*
Mr. Margarita does not sell, distribute or provide any type of alcohol or alcoholic mixes or drinks. The use of our equipment is a safe and responsible manner is the responsibility of the customer. If alcoholic beverages are placed in our equipment, it is the sole responsibility of the customer to use sound judgment, to prohibit under age consumption of alcohol, and to protect against driving while under the influence of alcohol. Remember ~ don't drink & drive.
CANCELLATION POLICY
A $100 fee applies for frozen beverage machine rental cancellations less than 5 days before the event. Full payment will be requested if Mr Margarita arrives with the equipment and the purchase is cancelled, turned away or undeliverable. Mr Margarita will make every attempt to be on time and make your party a success. We thank you for your business...
Margarita Machine Rental, Margarita Machine Rental Aggieland, College Station, Texas
PARTY RENTALS
Mr. Margarita's party rentals now offers almost everything for your special event . From wedding to kids parties. Let us help make your party a memorable one. Click on our PARTY RENTALS PAGE to see how We Bring The Party to You!!
30TH BIRTHDAY PARTY, 40TH BIRTHDAY PARTY IDEAS, HALLOWEEN PARTY IDEAS, BACHELORETTE, BACHELORETTE PARTIES, BACHELORETTE PARTY, BACHELORETTE PARTY IDEAS, BIRTHDAY, BIRTHDAY PARTY IDEAS, CHAIR RENTAL, CHAIRS, CHRISTMAS PARTIES, PARTY RENTALS, COLLEGE GRADUATION PARTY IDEAS, DAIQUIRI, DANCE FLOOR RENTAL, DISCOUNT PARTY SUPPLIES, DRINK, DRINK MACHINE, DRINK MACHINE RENTALS, MIXES, FROZEN, FROZEN BEVERAGE MACHINE, DAIQUIRI, DRINK MACHINE, RENTALS, FROZEN DRINK MACHINES, FROZEN MARGARITA, GRADUATION PARTY IDEAS, HALLOWEEN PARTY IDEAS, HIGH SCHOOL GRADUATION PARTY IDEAS, WEDDING, WEDDING IDEAS, WEDDING LINEN RENTALS, WEDDING RECEPTION RENTALS, WEDDING RENTALS, WEDDING RENTALS CORONA, WEDDINGS
Rental Specials!
Package Price!!!! MARGARITA MACHINE RENTAL
SINGLE MACHINE
$150.00
WOW!!! YOU CANT BEAT THAT ANYWHERE!
Includes;
Margarita Machine
Cart & Skirt
(1) Free Mix
Salt
(50) 9oz. Cups
(50) Straws
Electrical Cords
Mixing Bucket
We Deliver, Pickup & Clean
MARGARITA MACHINE CORONA, MARGARITA MACHINE RENTAL, MARGARITA MACHINE RENTALS CORONA, MARGARITA MACHINE RENTALS, MARGARITA MACHINE SALES, MARGARITA MACHINES, MARGARITA MACHINES CORONA, MARGARITA MACHINES RENTALS, MARGARITA MAKER, MARGARITA MIX, MARGARITA MIX TEQUILA, MARGARITA PARTY, MARGARITA RECIPE, MARGARITA CORONA, MARGARITA MACHINE RECIPES, MARGARITA RENTAL, MARGARITA RENTALS, MARGARITA RENTALS CORONA, MIX, MIXES, NEW, PARTIES, PARTY, PARTY CITY, PARTY EQUIPMENT RENTALS, PARTY GAMES, PARTY IDEAS, PARTY MACHINE, PARTY MACHINE RENTALS, PARTY MACHINES, PARTY RENTAL, MACHINES RENTALS, DAIQUIRI, MARGARITA, MARGARITA MACHINES RENTALS CORONA *MR.MARGARITA*MAN CORONA- WHAT A PARTY!!!
Refer Your Friends
Refer your friends. Once 5 of your friends book with us you get your next rental for free! (Delivery charge may apply)
Margarita Machine Rental, Margarita Machine Rental Corona Riverside Ca, Riverside County Ca, Riverside, Chino, LA County, Norco, Eastvalle, Margarita Machine Rental Corona del Mar, Corona, Ca, Frozen beveragae Machine Rental Riverside County, Rancho Cucamonga, Margarita Machine Temecula Ca, Orange County California, Inland Empire, Riverside County Ca, Margarita Machine Inland Empire Ca CALIFORNIA MARGARITA MACHINE RENTALS SAN DIEGO, INLAND EMPIRE, RIVERSIDE, SAN SAN BERNARDINO, ANAHEIM, Daiquiri Machines RIVERSIDE CA, CORONA CA, Daiquiri Machines BREA, YORBA LINDA, NEWPORT BEACH, CORONA DEL MAR CORONA CA
Become another Mr Margarita Customer!!!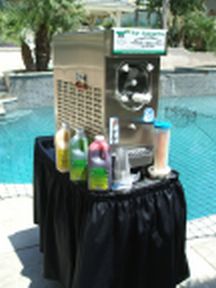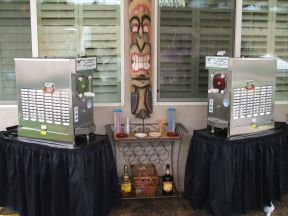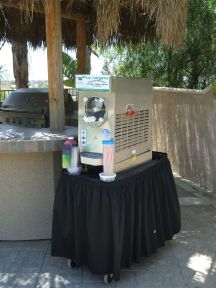 Palapa Bar Hut for that Tropical Islands Setting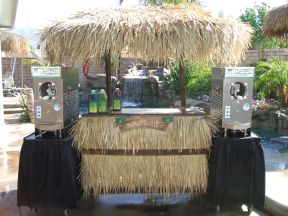 NO PARTY IS TOO SMALL OR LARGE!!

Contact Information for Our Mr. Margarita Locations